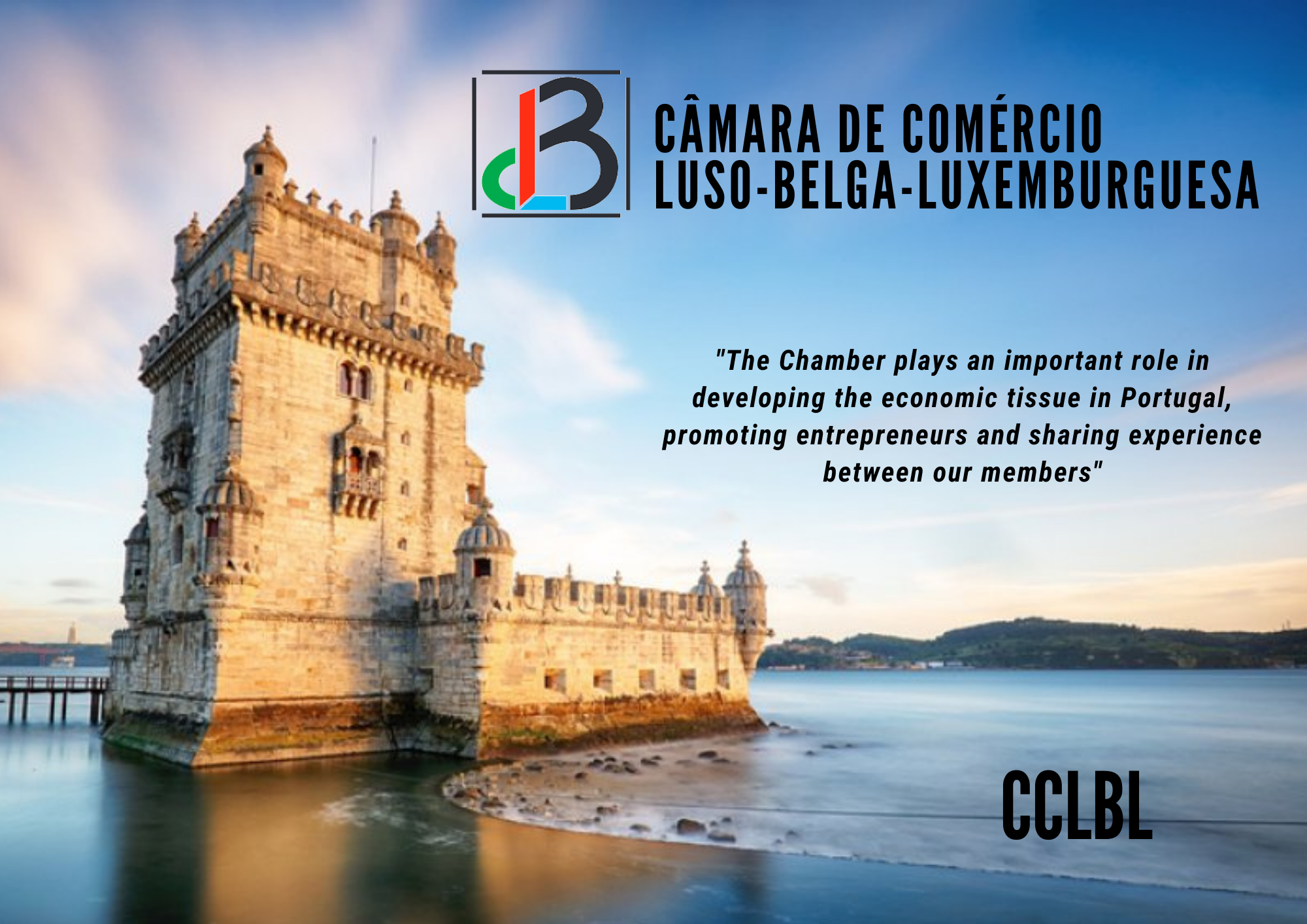 Why become a CCLBL member?

Join CONNECTS - an online business matchmaking platform
CONNECTS is an online service designed to help companies to grow their businesses through easy access to contacts in new markets.
All CCLBL members benefit from free access to the platform. If you are a CCLBL member and are still not registered in the platform, you can do it directly here or in alternative, if you have any questions or would like help registering, do not hesitate to let us know via hello@cclbl.com 
CONNECTS allows users to find and post buying, selling and networking opportunities.
Belgian National Day 2021
Happy Belgian National Day! CCLBL wishes a Happy Belgian National Day to Belgians all over the world!
 To celebrate Belgium's National Day, CCLBL was invited by the Belgian Embassy in Portugal to record a short video presenting the Chamber and the work it has been developing in order to strengthen the relationship between both countries. Watch the video from CCLBL's President, Chantal Sohier, in honour of Belgium's National Day!
Update: Deconfinement Plan in Portugal August - October 2021
Portugal will now have measures that cover the entire country, instead of being applied by county, starting Sunday. The government has also defined three phases for the reopening. The three new phases of deconfinement in Portugal are:
– Phase 1. as of August 1
– Phase 2. Starts when 70% of the population has the full vaccination (forecast: early September)
– Phase 3. when 85% of the population has the vaccination completed (forecast: October)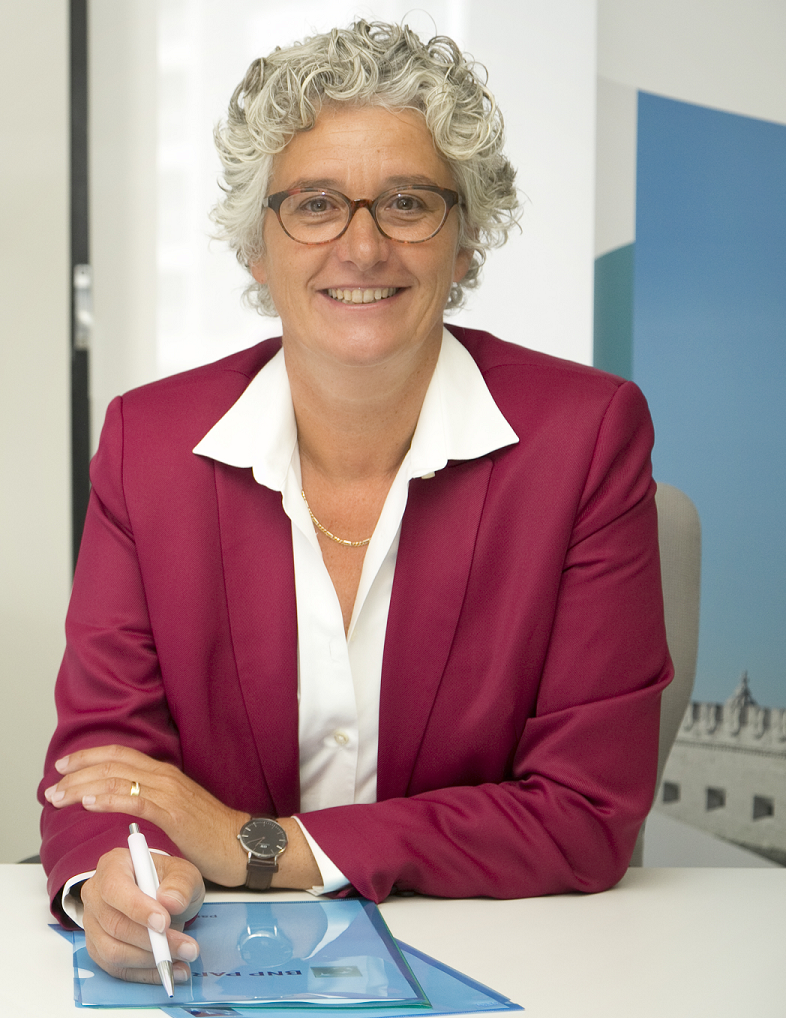 "Despite the confinement period, I am happy to say that we have been busy over the past weeks to review our internal functioning and prepare the Chamber for a next chapter taking into account our new reality"
Benefits of joining our network
Economic and Regional Sector Approach
CCLBL offers an economic and regional sector approach to its members so they can easily identify who to contact in order to clarify any relevant matter regarding a certain economic or regional area.
Networking
From high-level introductions to prospects and industry leaders to networking with local contacts, the Chamber network can connect your business with the right people.
International Trade
From advice, support and export documentation to influencing business policy at home and abroad, Chambers of Commerce can open up a world of opportunity for your business.
Global Business Network
The Global Business Network is a powerful and reliable B2B network that includes Accredited Chambers of Commerce.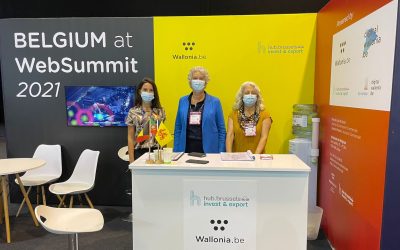 "I started the day listening how Fintechs want to revolutionise market places and how to clean up crypto, given the consumption of energy by bitcoin. Interesting to hear about the concept of Proof of stake as a way to valuate energy consumption against issue...
read more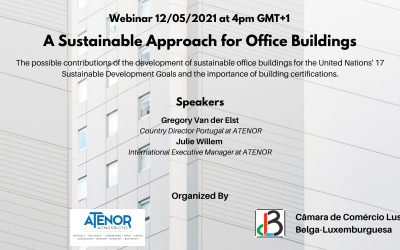 The Portuguese-Belgian-Luxembourg Chamber of Commerce in collaboration with its member Atenor are pleased to invite you to a webinar on May 12th at 16h (WET). This session will describe how the development of sustainable office buildings contributes to the achievement...
read more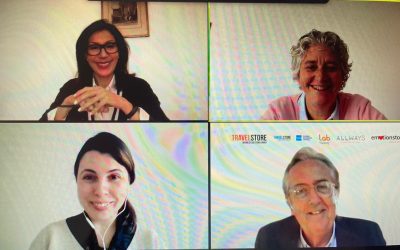 A ActionCOACH Lisboa organizou no passado dia 22/2 o webinar 'Os Desafios de Equipas em Modelo de Trabalho Híbridos' que contou com a participação da Presidente da Câmara de Comércio Luso-Belga-Luxemburguesa (CCLBL), Chantal Sohier, e com a participação do Co-fundador...
read more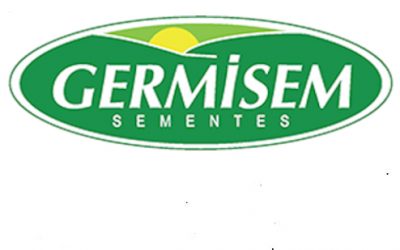 PT | A Câmara de Comércio Luso-Belga-Luxemburguesa tem o prazer de dar as boas-vindas ao seu mais novo membro: Germisem Sementes Em Dezembro de 2020 a Presidente da CCLBL, Chantal Sohier, visitou juntamente com a Sra. Embaixadora da Bélgica em Portugal, Geneviève...
read more